Storm Shelters in Edmond, OK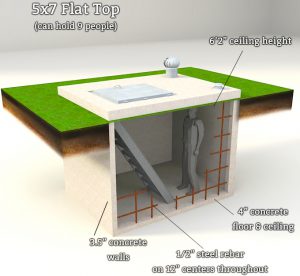 All Red Dirt Storm Shelters in Edmond, OK are professionally installed by Oklahoma's most trusted septic company, Red Dirt Septic Systems. Red Dirt Septic has served the Oklahoma City metro, Edmond, Moore, Tulsa, Norman, Lawton, and all over Oklahoma for years. The installation of Red Dirt Storm Shelters in Edmond, OK are performed quickly and with minimal disturbance to the surrounding landscape.
The following chart is from the National Weather Service and shows the history of tornadoes in Edmond, Oklahoma.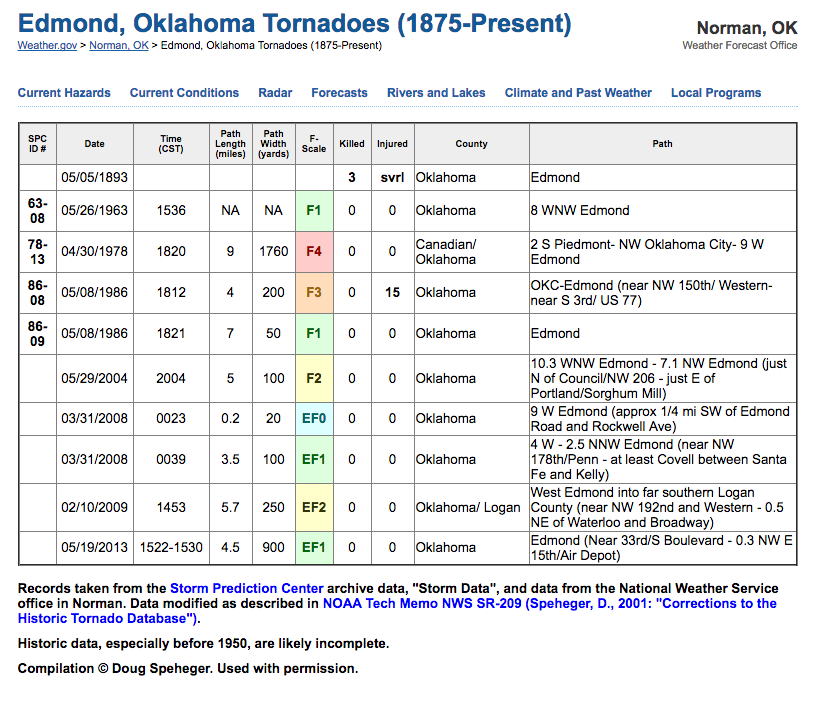 More About Edmond Oklahoma From Wiki:
Geography
Edmond is located just north of Oklahoma City in Oklahoma County, Oklahoma. According to the United States Census Bureau, the city has a total area of 87.9 square miles (228 km2), of which 85.1 square miles (220 km2) is land and 2.8 square miles (7.3 km2) or 3.19% is water. Arcadia Lake on the east side of the city is a fishing spot for the Oklahoma City metropolitan area and contains bluegill, channel catfish, blue catfish, and largemouth bass. Twin Bridges Lake is a second lake in the city.
Edmond lies in the Sandstone Hills region of Central Oklahoma, known for hills, blackjack oak, and post oak. The city falls into an ecological region known as the Cross Timbers.
Climate
Edmond has a humid subtropical climate with frequent variations in weather during part of the year and consistently hot summers. Prolonged and severe droughts often lead to wildfires and heavy rainfall often leads to flash flooding and flooding. Consistent winds, usually from the south or south-southeast during the summer, help temper the hotter weather. Consistent northerly winds during the winter can intensify cold periods. Severe ice storms and snowstorms happen sporadically during the winter.
The city is located in Tornado Alley and is subject to frequent and severe tornadoes and hailstorms. The Oklahoma City metropolitan area is one of the most tornado-prone major cities in the world.